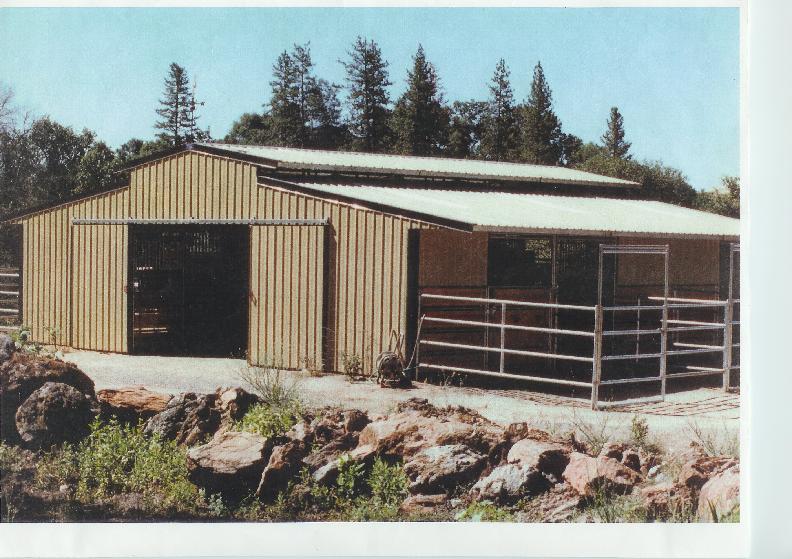 El Dorado Barns
Superior Barns' Rainshade Roof Systems are an ideal way to shelter your livestock or equipment from inclement weather. The covered breezeway or corrals offers protection from sun and rain while providing a comfortable area to feed and groom your stock. The safe and durable all metal construction insures low maintenance for years to come.
Our unique design allows us to tailor our system to suit your requirements. Superior Barns' Rainshade Roof Systems is comprised of 15 gauge vertical supports, 14 gauge C-metal purlins and 26 gauge hi rib roof sheeting.
All material is galvanized, prefabricated and easy to assemble with no special tools required. Whether you choose one of our optional colors or the standard galvanized roof, the Superior Barns' Roof System will enhance your facility.